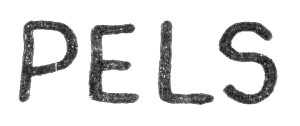 I started making electronic music in 1999, and since I've ended my year-long search for an artist name it's released under the moniker Pels.
The musical styles are quiet varied but the underlying approach is the combination of sampled sounds. Lately I strive to use home-recorded samples as much as possible. The tone of the music has evolved from playful and ironic to more professional and serious over the years.
Use the drop-down menu for an overview of the albums. All music is downloadable for free, contact me for full quality files.
Starting with 2011's Vuurdoop my music can be listened to and downloaded from my Bandcamp page.
See also my SoundCloud page.