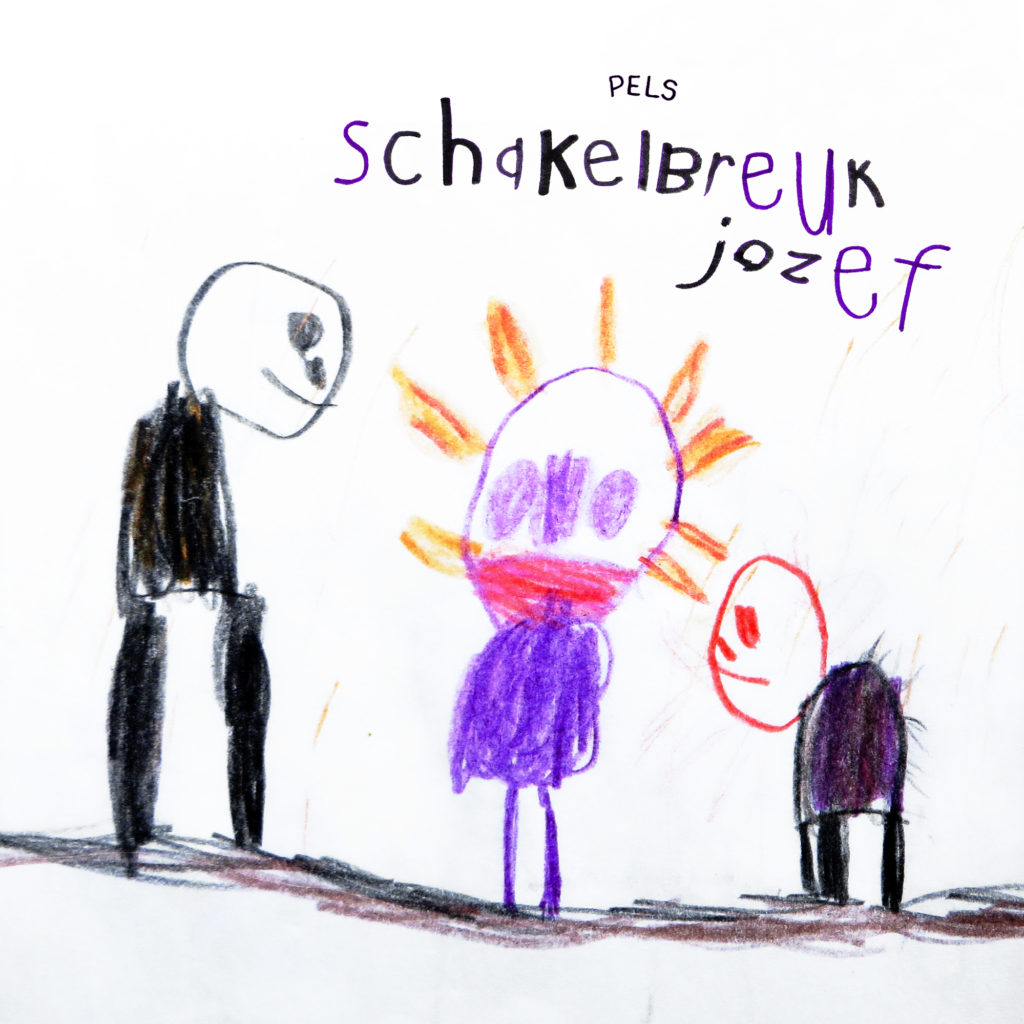 (2021, Esc.rec.)
After taking a detour of several years wallowing in rhythmless ambient, complex IDM beat programming and improvised drone music constructed from sound recordings, Pels returns to his fundamentals: short catchy tracks with beats and melodies, an idiosyncratic use of voice samples, and an eclectic mix of IDM, hip-hop, jazz, and jungle, also incorporating flourishes of breakcore, glitch and pop pastiche.
I basically carried over all the things I learned during my various musical explorations of genres and techniques, and now employ them in service of the adventurous, fast-paced and fun album that is Schakelbreuk Jozef. In that sense, this might just be Pels' magnum opus. Diverse as it is, these 17 tracks are all haunted by the scintillating spirit of Schakelbreuk Jozef, an everyone's friend offering the conceptual void that we have all been longing for.
This album was released by the wonderful Esc.rec. label as a limited and numbered edition; a custom-made box of crayons with a download. Each box has a different (reproduction of a) childhood drawing by me enclosed.
Get it here: https://escrec.bandcamp.com/album/schakelbreuk-jozef
Pels crafts his vignette-style shortish sample-based sketches from catchy hooks and silvery melodies straight from the toolbox labelled Casiotone for the painfully alone. But it's so upbeat, seductively addictive, brazenly wonky, cleverly stylized it all makes total post-modern melting pot sense.
— Vital Weekly
Het komt niet ingewikkeld over maar er schuilt veel muzikaal avontuur in de muziek van Pels. Vrijwel elk stuk bestaat uit meerdere ideeën, uit bouwstenen die op vernuftige wijze bij elkaar worden gebracht. Natuurlijk kun je in die muziek niet om de stemsamples heen. Die komen uit uiteenlopende bronnen, zijn droogkomisch, enigszins pesterig en soms zelfs ronduit irritant, maar altijd prikkelend en passend in het muzikale universum van Schakelbreuk Jozef.
— Opduvel