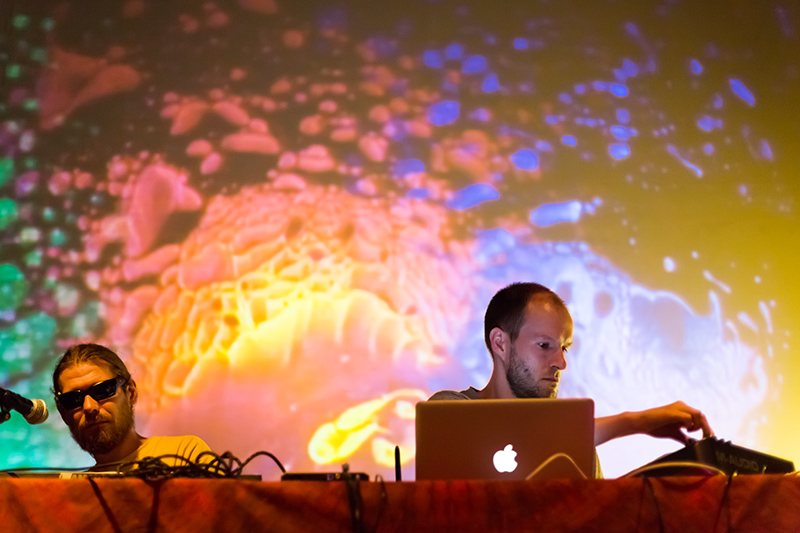 Oorcontact is an improvised electronic music group from Leiden, a duo consisting of Tristan "Lama Waaien" and me. We formed Oorcontact after having met at the Impro Sessions at Pletterij in Haarlem and having improvised together at the R:IP sessions of the Rotterdamse Improvisatie Poel.
Oorcontact feeds guitar and synthesizer (the Lamaha) through a self-made software setup (created in Max/MSP) to produce an adventurous free-form exploratory sound tapestry.
Our instant compositions vary in length between 10 and 30 minutes, and range from melodic to noisy, from desolate to warm, and from disturbing to assuring.
In 2020 our debut album was released on No Hand Records, after exactly five years of playing improvised sets together: Vestibule / Lobule.
We also have a multidisciplinary cooperation with visual artist Daniëlle Davidson.
Follow us on Facebook and listen to some tracks from our SoundCloud page!