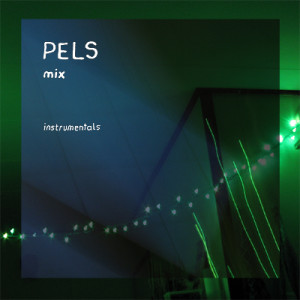 (2013)
Instead of releasing a new album this year, I made a 66 minute mix of instrumental music I like.
I selected music that is without voice and that is not beat-oriented, while avoiding truly ambient stuff. There are 33 tracks involved and artists include Squarepusher, Tortoise, Angelo Badalamenti, Mouse on Mars, Cornelius, LFO, Amon Tobin, Nino Rota, Sufjan Stevens, dEUS, Kettel and many more.
The tracks are not simply played one after another but are sometimes mixed together as well. Making a mix out of beat music is relatively straightforward as you can synchronize the track's tempos; I found that mixing beatless music is more interesting as the process tends to focus more on glueing moods and atmospheres together.
You can download the mix from the link below (or listen to it in your browser):
Pels – mix instrumentals (mp3 192kbps)
The best moment for this is when it's dark outside, and quiet inside.
Featured music in order of appearance:
Sufjan Stevens – Out Of Egypt, Into The Great Laugh Of Mankind, And I Shake The Dirt From My Sandals As I Run
Angelo Badalamenti – Night Bells
Kelpe – Over
Tortoise – Ten Day Interval
Bola – Heirairerr
LFO – Goodnight Vienna
Sigur Rós – Heysátan
Kettel – Memory Steps
Future Sound of London – Max
Boards of Canada – Over the Horizon Radar
Vangelis – Main Theme from 'Cavafy'
Angelo Badalamenti – The Red Room
Amon Tobin – Horsefish
Aphex Twin – Gwarek 2
Sigur Rós – Sé Lest
Mouse on Mars – The Illking
Keith Fullerton Whitman – Schnee
Boards of Canada – Uritual
John Scofield – Kubrick
Badly Drawn Boy – The Shining
Radiohead – Kid A Hidden Track
Humcrush – Audio Hydraulic
Squarepusher – Andrei
Nino Rota – O' Venezia Venaga Venusia
dEUS – Sans Titre Pour Sira
Mouse on Mars – Rerelease Hysteresis
Godspeed You! Black Emperor – Antennas to Heaven
Mimiz – February Sessions
Zita Swoon – The Washing
Hrvatski – Gemini (early)
Autechre – paralel Suns
Cornelius – Like a Rolling Stone
Hecq – Dis
Keith Fullerton Whitman – Schnee