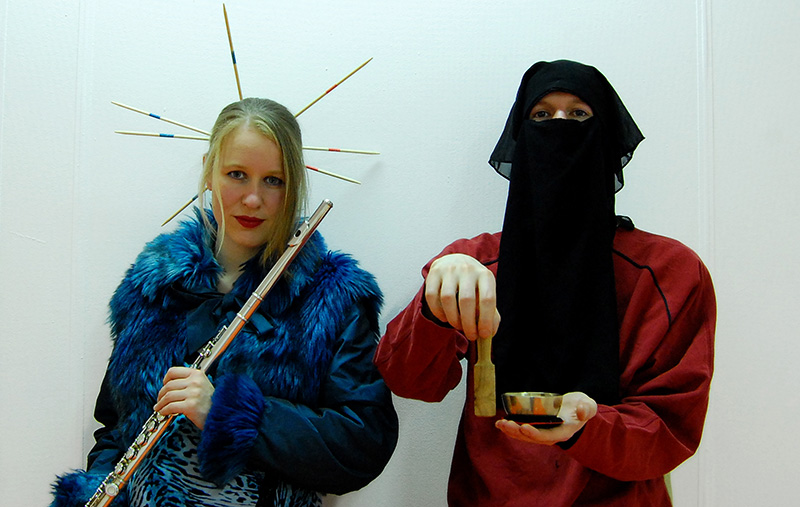 Ella Empress and the Layers of Reality make sound with sounds. During their performances they record sounds from their instruments or from the environment, and use those directly in their live-set. Samples are edited and transformed live using their own software.

The sets played by EEatLOR are very diverse; a new set is prepared for every performance and because of that they are all different. Often the subject matter connects to the theme of the event the performance is part of. A set always lasts between 20 and 40 minutes.
For a sound impression go to our SoundCloud page.
Below you can see a video registration of a projection installation by Daniel Norregaard and Niek de Roo at Nuit Blanche in Amsterdam on the 19th of June 2010, for which we supplied the hallucinating soundtrack: